As anyone who has received our Monthly Prayer Diary knows, we have been working really hard on a brand new website. We have outgrown our old one - as the ministry developed it has been increasingly difficult to really communicate what we can offer Church Leaders, and it was in desperate need of a face-lift!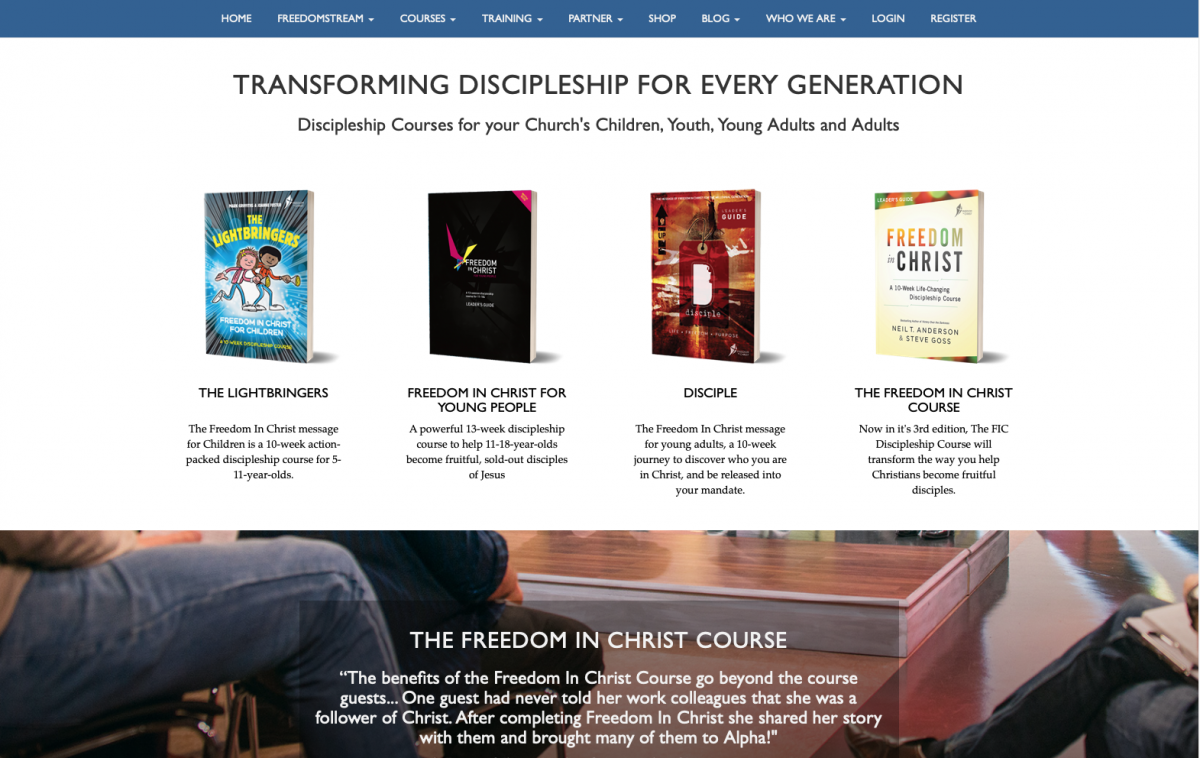 Our new site is designed to clearly show that as Freedom In Christ we can help you with:
Discipleship courses for every generation, and follow-up courses to help you take the message deeper
Training & retreats for Church Leadership Teams, to help you get the most out of our courses.
Delivering discipleship through online streaming, via FreedomStream, and
How you can partner with us through prayer, giving and joining...