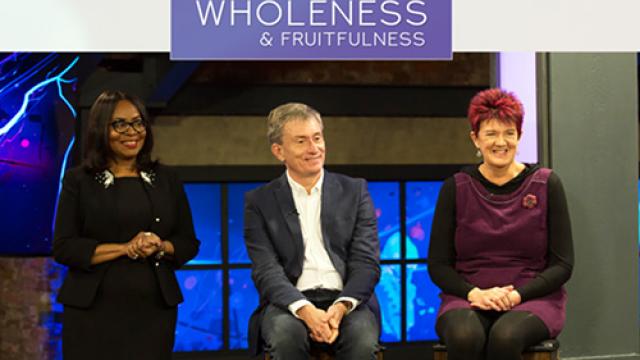 Tue 8th October 2019
 We're really excited to announce that after more than five years in the making, KEYS TO HEALTH, WHOLENESS, & FRUITFULNESS is launched today. And most excitingly, all the video-based teaching is availabe for free!
Keys To Health, Wholeness and Fruitfulness is a video-based discipleship course for every Christian, ideal for small groups or individuals. It has eight main sessions, two optional extra sessions, and a ministry component: The Steps To Health & Wholeness.
Join us on an exciting adventure that brings together truth from the Bible and wisdom from the medical world to equip you to be a healthy, whole disciple of Jesus whose life really counts. The course will help you
Understand how to look after your whole being – spirit, mind, and body – so that you can be the person God has called you to be and do the things He has prepared specifically for you to do.
Uncover the roots of health issues and learn how to resolve them.
Live well despite the limitations of your physical body.
Get rid of stress, anxiety, and fear. Learn how to make consistent, healthy choices.
Deal with negative habits that try to control you.
Understand what the Bible teaches about supernatural healing.
Discover why physical death holds no fear.
Follow our 8-point plan to address any health issue so that you can be sure you have done everything you can do.
Dr Mary Wrren, co-author and presenter of Keys To Health, Wholeness & Fruitfulness says, "I am really grateful for all the support through the years as we have developed this resource. I am excited to see what happens as people learn keys for wholeness and really believe it will be a massive help for many. 
Please pass on to anyone you think may benefit or be interested. And please consider using the material in a small group together-a lot of benefit comes as we share stories and ideas and consider with others."
>> You can register online for free access to the teaching videos here: www.freedominchrist.org/health
>> And you can buy your Participant's Guide in our online shop here