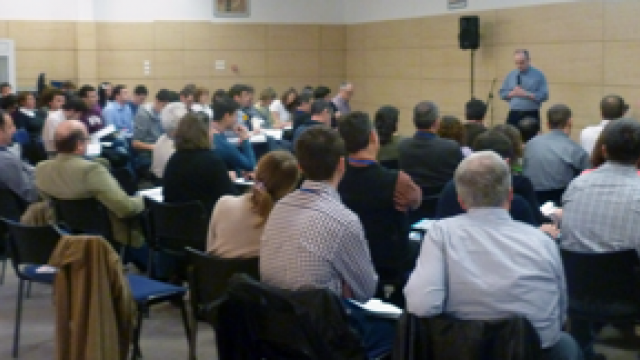 Sat 9th March 2013
Freedom In Christ Ministries has been officially launched in Romania with a conference in Brasov (in the centre of the country) led by Steve & Zoe Goss.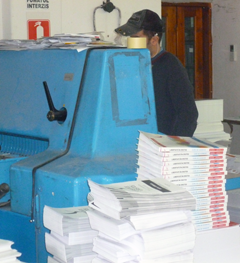 The Romanian version of the Freedom In Christ Discipleship Course was taken literally hot off the press and arrived 40 minutes after the conference started.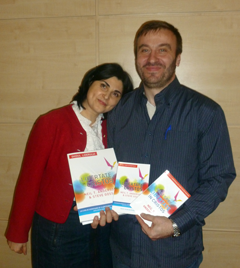 Earlier today, Daniel and Mirela Lavric were commissioned by Steve and Zoe as Freedom In Christ's National Representatives in Romania. They are based in Timisoara, the city where the revolution against Communism started in 1989 (see our news report from 2 years ago when Steve first visited).
Church leaders from the whole of Romania attended the conference and each one left with a copy of the Romanian Discipleship Course. Steve said, "We had leaders from across the Church and across the country and there was a great deal of enthusiasm for equipping the Romanian Church with the discipleship principles outlined by FIC. This is a hugely exciting time for us." The map below shows where the conference attendees had travelled from (including some from Moldova).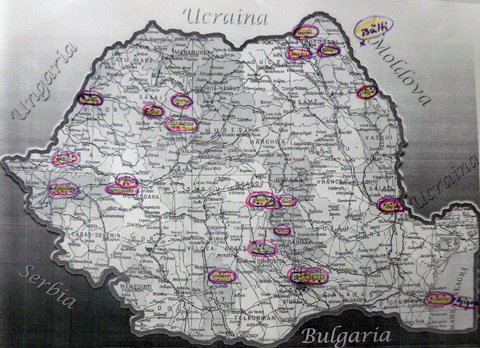 Pictured below are the core team who did the work to translate the resources and organise the conference.