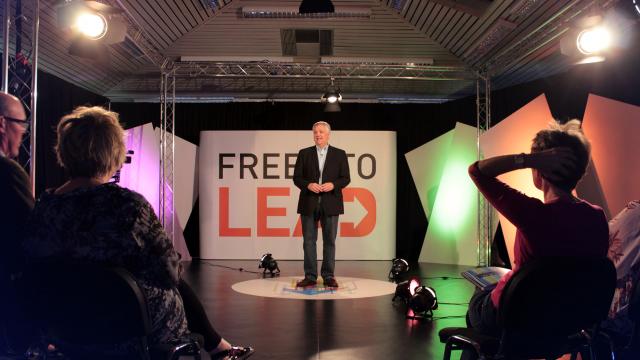 Tue 18th December 2012
We are delighted to announce Freed To Lead, a major strand of equipping for Christian leaders which has been 3 years in the making. It is likely to become a published resource in due course but leaders are invited to experience it at a residential course in February.
Steve Goss says, "All leaders want to be the best they can be. But you can read as many 'how to' books as you like and still not be a truly effective leader. People don't follow leaders who use the right techniques. They follow leaders who are authentic and real. Freed To Lead helps leaders lead from their new identity in Christ."
The teaching has been put together by Rev Dr. Rod Woods, senior pastor at City Temple, London, and a Trustee of Freedom In Christ Ministries. Rod speaks from personal experience of leadership in 3 churches on both sides of the Atlantic and has experienced practically how idenity-based leadership enabled him not only to survive prolonged conflict but turn it around completely to growth.
Rod will be leading the retreat in February with Steve Goss in attendance too. Rod says, "Identity-based leadership helps to free us from drivenness and burnout, enables us to survive personal attacks and use conflict positively. I'm looking forward to sharing these principles with others."
The Freed To Lead retreat runs from Monday 25 February to Wednesday 27 February at High Leigh Conference Centre in Hertfordshire. It is open to leaders from any sphere.