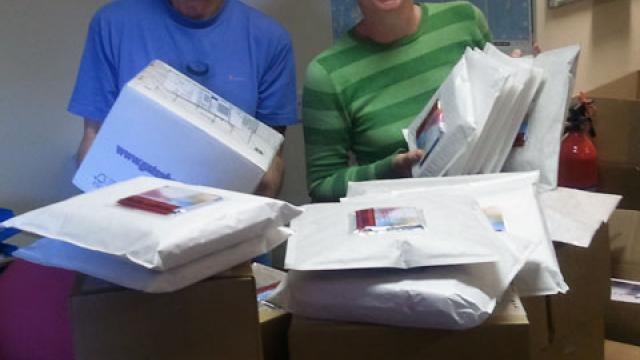 Wed 14th November 2012
The Grace Course, Freedom In Christ's brand new discipleship resource for churches, is now in stock. The many orders already received will be despatched over the next 24 hours. Pictured above are Rod Stewart and Zoe Goss after the first couple of hours of packing!
You can find out more about the course in the Grace Course section of the site.
In the last few days we've also created two YouTube videos to give you a flavour of what it's all about.
The first contains comments from those who attended the filming:
And this one is a sample from the course DVD: