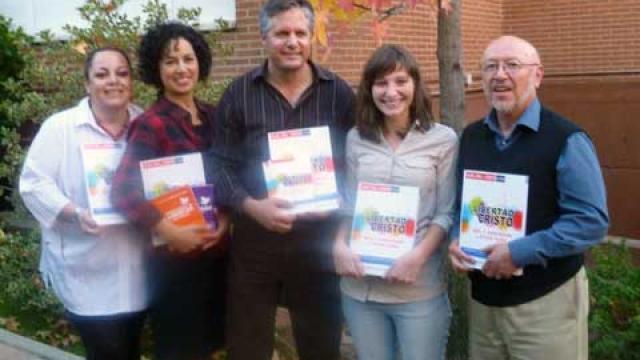 Sat 27th October 2012
Freedom In Christ Spain was officially launched today at a conference of leaders in Madrid at which the new Spanish version of the Freedom In Christ Discipleship Course was unveiled. Pictured above are the team who worked on the translation and publishing.
Roberto & Nancy Reed are our new representatives for Spain. They are based in La Coruna in Northern Spain and are pictured above with Steve & Zoe Goss.
The launch took place at a "Making Fruitful Disciples" conference for leaders led by Steve, Zoe and Roberto.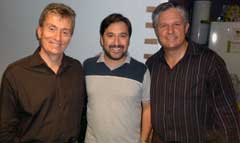 One of those attending was José Alberto Barrera (known as Tote), the National Director of Alpha in Spain (pictured left with Steve and Roberto).
The conference was attended by leaders from all around the country.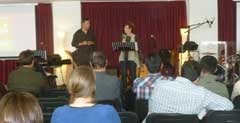 The Discipleship Course received a very warm welcome and there was a great deal of enthusiasm for it.
The day finished with an official commissioning of Roberto and Nancy for their new role. Clay Bergen, International Prayer Director and leader of FIC Canada is pictured below praying for them.
Steve said, "This has been a significant day. There is a tangible sense of excitement about what God is going to do through Freedom In Christ in Spain."