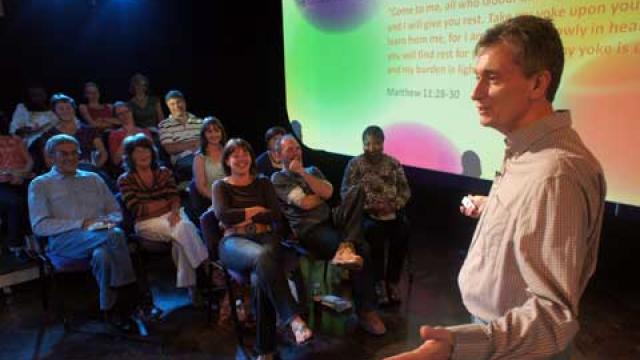 Tue 19th June 2012
The Grace Course is a brand new resource for churches from Freedom In Christ that will be published internationally by Monarch in October 2012. It's been 3 long years in the making so the filming of the teaching sessions on 31 May and 1 June at London School Of Theology marked a huge step forward.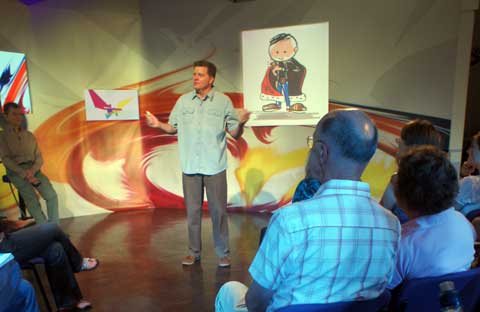 The Grace Course will complement the successful Freedom In Christ Discipleship Course that has been used by over 150,000 people in the UK alone. It makes a good follow-up to the Discipleship Course but, with 6 sessions plus Steps To Experiencing God's Grace, can also stand alone or even be used before the Discipleship Course.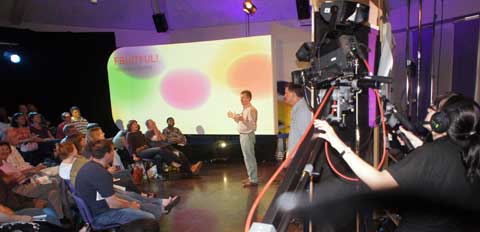 Teaching on the filmed sessions was shared between Steve Goss and Rich Miller (President of Freedom In Christ Ministries USA). The shared presentation went down very well with the audience, some of whom talked of the course having transformed their  lives.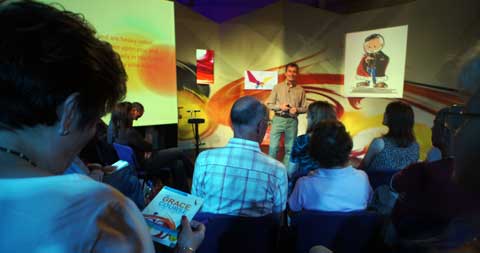 Steve Goss said, "It was a brilliant couple of days. The audience were so encouraging that Rich and I were really lifted and blessed." Our thanks go to London School Of Theology for making their chapel available to us to transform into a TV studio and for bearing with the inevitable disruption.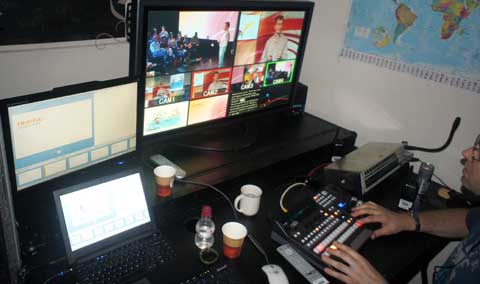 More details on The Grace Course and how to order will be posted on the site as October approaches.