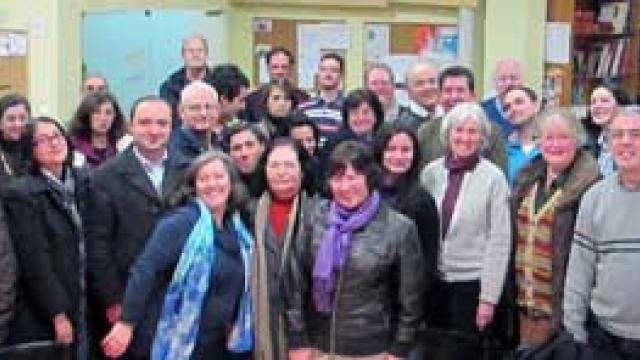 Wed 11th April 2012
Rod and Karen Woods from our UK team recently visited Portugal to mark the official launch of Freedom In Christ Ministries there. They conducted seminars for leaders in Oporto (pictured) and Lisbon together with our new National Representative for Portugal, Samuel-Paulo Santos.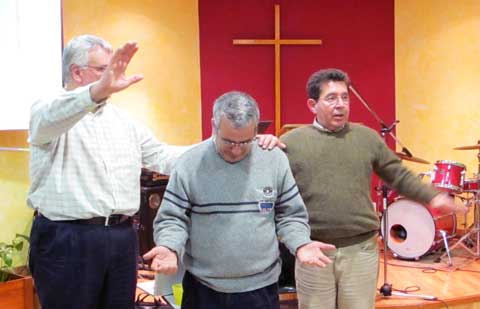 Rod (left) is pictured with Helcio Lange Silva (right), a local leader and part of FIC Portugal's team, commissioning Samuel for his role. Samuel is pastor of an evangelical church in Ermesinde near Oporto and a senior figure iin Portugal's evangelical movement.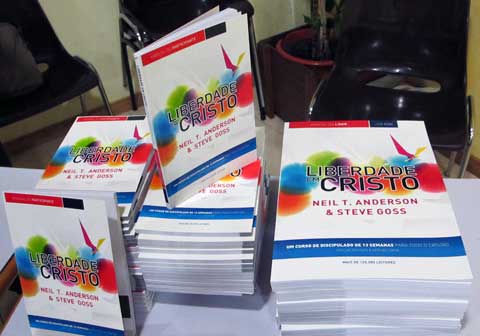 Steve Goss from FIC UK has been working with Samuel since 2008 to introduce FIC to Portugal and to get the Freedom In Christ Discipleship Course translated into Portuguese. He says, "Samuel is such a busy guy that I was amazed he agreed to take on being our representative. Yet he is the very first person to complete a translation of the FIC Course and has already introduced it into a very good number of churches. We are really excited about what lies ahead!"