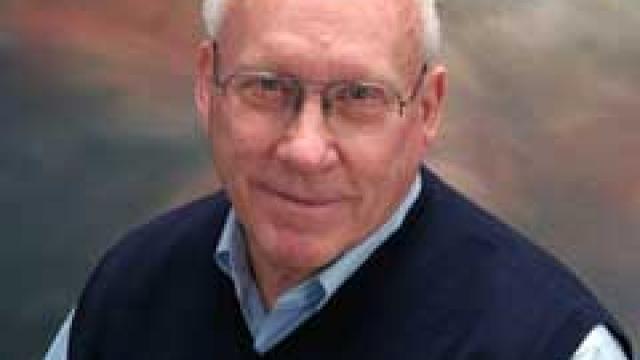 Wed 4th April 2012
Dr Neil Anderson, the founder of Freedom In Christ Ministries, turns 70 years old in July and, though not retiring from ministry, will be scaling back considerably his commitments and especially his overseas travel.
We are delighted to announce that he will be making a trip to the UK in May and early June specifically to attend our International Council and Staff meeting and to hand over the baton of the international leadership of the ministry to Steve Goss.
We are making the most of his visit to provide four separate opportunities to hear him speak.
Steve Goss says, "Neil seems to have the constitution of ox and I know that he will continue serving God for many years yet but, as he cuts back on his extensive international travel engagements, I'm sad to have to recognise that this may well be his last visit to the UK. He is such an engaging speaker and a humble example to those of us in ministry that we would like as many people as possible to have the opportunity to hear him while he's here."
On his last visits, Neil spoke in the Midlands, Scotland, Wales, N. Ireland, and the Republic Of Ireland. This time we are only able to put on events in the South of England but have made sure that all venues are easily accessible from airports with budget flights from the rest of the UK (Gatwick and Bristol).
Four opportunities to see Neil
Click on the title of each event for further details:
Celebrate Freedom! An evening with Neil Anderson and Steve Goss, 30 May, Reading
An evening of celebration, testimony and teaching during which Neil Anderson will officially hand over the baton of leading Freedom In Christ internationally to Steve Goss.
Discipleship Counselling - 1 June, Bristol
'Discipleship Counselling' is the term coined by Neil Anderson for the Freedom In Christ approach to helping every Christian find their freedom in Christ and become a fruitful disciple. This is a fantastic final opportunity to hear Neil outline why and how the approach works so effectively.
Living In Freedom & Fruitfulness - 1 & 2 June, Bristol
A special event in which Neil will teach the core message outlined in his best-sellers, Victory Over The Darkness and The Bondage Breaker. Learn how every Christian can break through to spiritual maturity and resolve personal and spiritual conflicts.
(There is a special price for those who come to both Bristol events).
Out Of The Box - 9 June, Eastbourne
This one-day event will help you discover that there is life 'outside the box' of anxiety, fear, depression and habitual problems which rob Christians from enjoying their new life in Jesus. (NB: this event was previously advertised as being on 19 May. It has now changed to 9 June.)
Be the first to read Neil Anderson's autobiography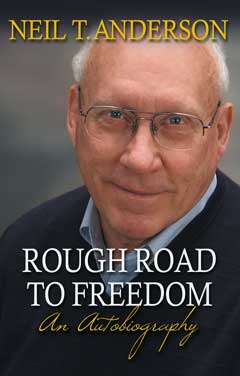 In the Autumn, Monarch will be publishing Rough Road To Freedom, the story of Neil's life and particularly of how the Freedom In Christ approach to ministry came about.
As well as being entertaining, it's an encouraging and illuminating book for those who are keen to help others walk in freedom.
Participants at the events in May and June will have the opportunity to pre-order it so that they are amongst the first to receive it when it is published.