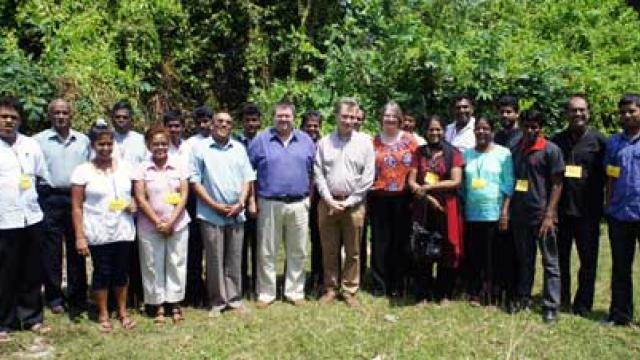 Sat 24th March 2012
Steve Goss writes:I arrived in Sri Lanka on Monday evening and met up with the rest of the team from the UK, Erwin and Hefina Pereira and their pastor, Paul Lavender, from Mount Pleasant Baptist Church, Northampton.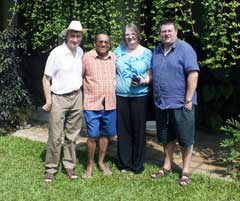 We set off early on Tuesday for the retreat centre of the Sri Lankan Evangelical Alliance where 25 or so specially invited leaders were waiting to be introduced to the Freedom In Christ approach. They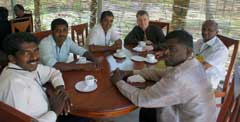 came from all areas of Sri Lanka – for some it had been a 7-hour journey to get there from the North of the country where until 3 years ago, the civil war was at its 
worst.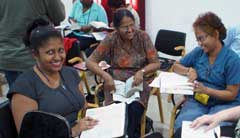 That day we presented our 'Making Fruitful Disciples' workshop which outlines the theology behind the Freedom In Christ approach and introduced the Freedom In Christ Discipleship Course. It's fair to say that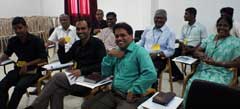 there was a great deal of enthusiasm for the approach with lots of questions about how to get started, given that, as yet, there is no version in the local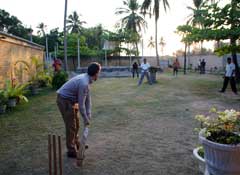 languages. We gave away all the material we had been able to bring from the UK which was enough for three churches to pilot the material in English, with a view to working out how it needs to be translated culturally.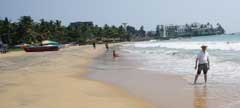 On Wednesday we presented our 'Helping Others Find Freedom In Christ' workshop which focuses on The Steps To Freedom In Christ, a publication that already exists in both Sinhalese and Tamil.
Both evenings were spent in discussions with senior management from the Evangelical Alliance as to how best to get Freedom In Christ started in Sri Lanka. Plans were formulated to translate the Discipleship Course into Sinhalese and Tamil, to train local leaders and to find a National Representative for Sri Lanka. We are hoping we may be able to bring a key leader over to the UK in June for in-depth training at our international conference.
It was a tiring schedule but not without a little space for relaxation. The four of us faced a Sri Lanka cricket team specially selected from among the wonderful staff at the retreat centre. They were no match for us. Oh wait… that should be the other way around… And before I left for Chennai, India, yesterday, we were able to make a trip to the beach in Colombo.
All in all it was a great trip and I'm very excited at the prospect of seeing FIC established in this lovely country.