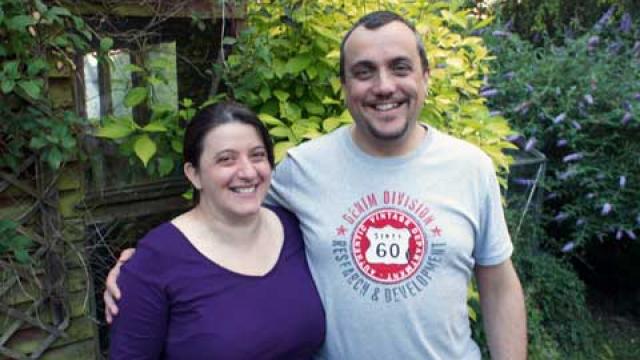 Thu 14th July 2011
FIC is a small organisation that has had an impact in the UK far greater than its size would suggest but we are very stretched. It's been obvious for some time that we need to take someone on to manage much of what Steve Goss currently does in order to free him up to work internationally and create new resources for the Church.
The Trustees decided some months ago to seek financial support of around £30,000 a year to achieve this. Before we could even begin to ask people to help with this need, we were thrilled to discover that God already had the right candidate in mind.
Gareth Burgess (pictured with his wife, Sue) handed in his notice as Head of IT at London School of Theology without any clear idea of what God was leading him into next, simply because, having spent much time in prayer and seeking advice from others, he felt God was asking him to do so.
Because he was attending a FIC course, he looked at our website and felt prompted to ask if there were any vacancies. Having met with Gareth, the Trustees are convinced that he has exactly the calling and skills to be our Operations Director and that God has clearly guided him to us.
In our recent newsletter Steve said,  "It's highly unusual to let people know about a candidate for a vacancy before they've been appointed! But we will not be able to make this crucial appointment unless we can get £30,000 a year to fund it."
Since then around £9,000 has come in and Steve says, "It's so obvious that God's hand is in this, that we are going ahead to take Gareth on, trusting that the rest will come in as we need it."
Gareth starts with us on August 11.
If you would like to contribute to the costs, click here. We'd really appreciate your support.