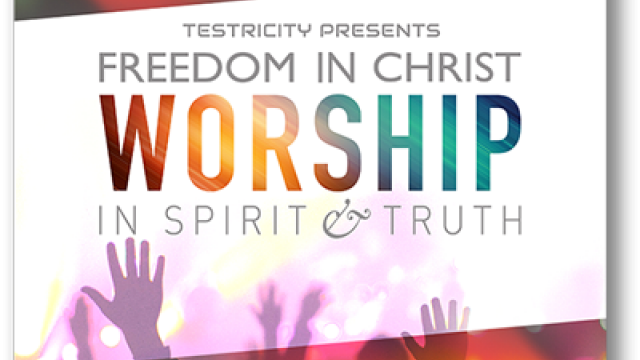 Wed 6th September 2017
Updated 1st March 2018: The Special Upgrade Offer for the Leader's Guide & DVD previously referred to in this article is no longer available. However, the new Starter Pack price discount is almost as good.
A 10 week transformational journey to make disciples who are unstoppable!
It's been well over 18 months in the making, but we are finally able to announce the launch of the brand new edition of our flagship discipleship resource, the Freedom In Christ course, along with a Special Upgrade Offer for existing users of the course - see below.
The new course is 10 weeks rather than 13, with an optional introductory session and a new and updated Steps To Freedom In Christ ministry component. The teaching is presented by Steve Goss, Nancy Maldonado and Daryl Fitzgerald, whilst Steve is joined by Neil Anderson for the Steps To Freedom teaching. All the main teaching points are covered, although of course some in less detail - which is why there are some extra teaching films on a brand new App that accompanies the course.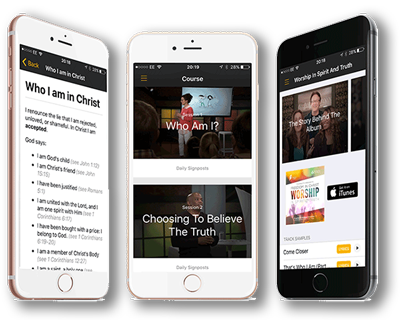 New Accompanying App - available soon
The App also has "Daily Nuggets" of truth to build on the teaching of each session, a special stronghold-buster builder to help you "be transformed by the renewal of your mind", the Truth Scriptures of who you are in Christ, the truth about My Father God, and the 20 Cans of Success, and the Freedom In Christ Daily Devotional.
New Worship Album - available now
An album of new songs based on the teaching in the course has been specially produced in Nashville, USA by professional musicians who have had their own lives changed by the Freedom In Christ message. Each session has had one or two songs specifically written for it and lyric videos are also available for download - the first three are on the Teaching DVD. For samples and more info, click here.
New Leader's and Participant's Guides; updated and revised Steps
The Participant's Guide for the new edition is much improved, with much more of the teaching notes included. The Pause For Thought questions have been thoroughly revised and a new Reflection section included at the end of each session to make space for personal response. The Leader's Guide has everything you need to run the course smoothly. The Steps To Freedom In Christ have been updated - the format is now A4, and the language has been made more accessible. The Steps DVD is taught by Steve Goss and Neil Anderson. To view all the products for the new course in our online shop, click here.
Everything you need in a brand new Starter Pack - saving over £70
A specially discounted Starter Pack which gives you everything you need to run a course for 20 people is available for £289 - offering a saving of over £70.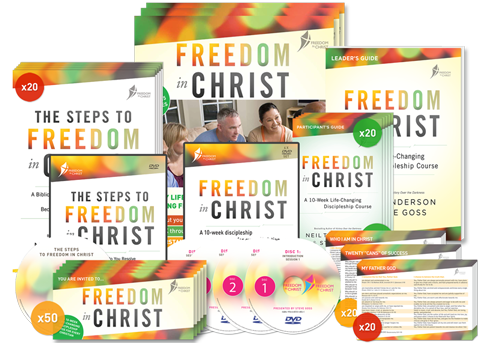 Rob Davies, FICM UK's Executive Director says, "We're absolutely thrilled to be launching this third edition of the Freedom In Christ course, and owe a huge thank you to all those involved in producing it. It's really high quality, and we're excited about the impact it's going to have in helping us realise our vision of seeing a million disciples established in the freedom Jesus has won for them and walking in fruitfulness stomping right across the UK!
FAQs
When can I order the new course?
The new course is available for pre-order now - see our online shop. We expect to be able to ship orders from the first week of October.
I have just bought the original version – can I swap to the new?
If you have bought any elements of the original course direct from Freedom In Christ Ministries since 1 August 2017 you may return them (provided they are still in perfect condition) for a full credit against purchase of the new course.
Can I use any elements of the new course with the previous edition?
No, not easily. The changes, particularly reducing the length from13 weeks to 10 would make it impractical. 
Will I still be able to order elements for the original course?
We still have limited stock of Participant Guides of the previous edition (2009) and we expect stock to last until the end of this year. We also have plenty of postcards and posters.
Will I need to attend another training course?
If you have already been on one of our Making Fruitful Disciples days or Helping Others Find Freedom events, there is no need to go on another – what you learned first time around still applies.
Any other questions?
Please contact us via email, or call us on 0118 3218084.