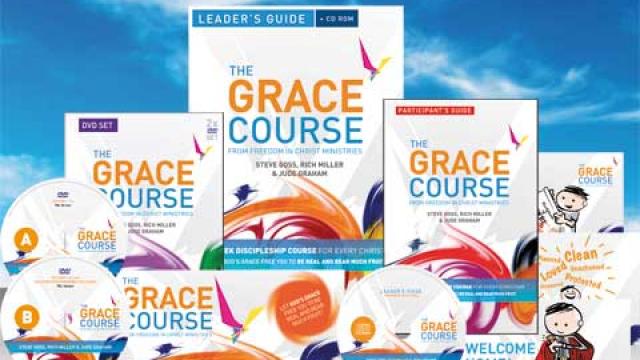 Fri 12th October 2012
Freedom In Christ Ministries is delighted to annouce the launch of a brand new discipleship resource for churches.
The Grace Course is a straightforward, effective way for churches to help Christians understand God's grace and be motivated by God's love alone, so that they go on to bear "much fruit". It provides powerful, practical ways to submit to God, identify faulty thinking and renew the mind.
The course has been over three years in the making and has been extensively tested. It launches officially in the UK in mid-November but Monarch, the publishers, are kindly making it available to FIC customers through our web shop as soon as stock is available. All items except the DVD are now in stock. Orders can be placed from today and will be shipped as soon as all items ordered are in stock.
A US version (with the video in NTSC format) will launch in January 2013, distributed by Kregel Publications.
There are already plans for versions in other languages. The standard UK DVD comes with optional Portuguese subtitles and a German version is being worked on.
There are also subtitles in English for the hard of hearing and Torch Trust are producing large print and braille versions of the written material.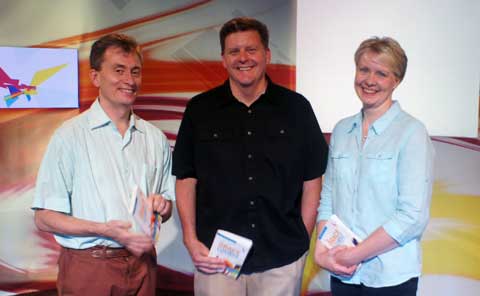 The Grace Course was written by Steve Goss (left), Rich Miller (centre) and Jude Graham (right), who also present the accompanying DVDs.
Steve co-authored the best-selling Freedom In Christ Discipleship Course with Neil Anderson and is now FIC's International Executive Director. Rich is President of Freedom In Christ's USA office and co-author of Walking in Freedom, Freedom From Fear, and many other books. Jude has co-ordinated Freedom In Christ Ministries' team in Northern Ireland since 2007 and is a popular conference speaker. She provided the original inspiration for The Grace Course.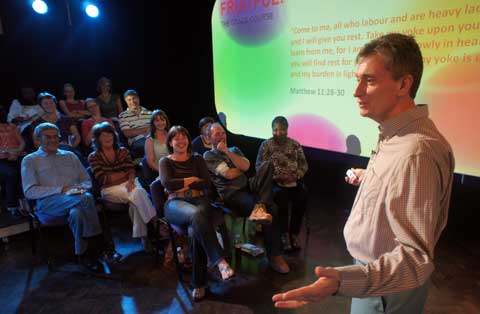 The Grace Course has a familar look and feel to users of the bestselling Freedom In Christ Discipleship Course and is designed to complement the Discipleship Course. Leaders who have already experienced it say that they are likely to alternate the Discipleship Course and The Grace Course in their churches with the hope that people will attend both. It also works well as a 40-day church-wide campaign or a Lent Course.
The Grace Course has six sessions plus a ministry component called The Steps To Experiencing God's Grace. There is a Leader's Guide, Participant's Guides, a DVD, Biblical Truth postcards to hand out after the first three sessions, and customisable posters and invitations to publicise the course.
The video sessions were filmed at London School Of Theology who kindly allowed their chapel to be converted into a TV studio.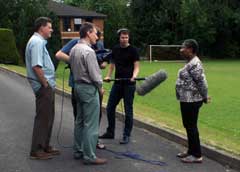 Participants at the filming made the following comments:
"For the first time in the decades that I've been a Christian, I'm suddenly 'getting' grace – it is amazing and it is shocking!"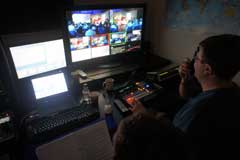 "The Grace Course has introduced Christ back into my life."
"It brings out truths that have been hidden to so much of the Church for so long."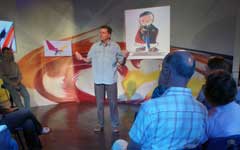 "It's been so refreshing to enjoy, receive and delight in the truth of God's Word!"
"I realized that it's not about performance – He just wants my heart."
"The burdens went. I feel so light now."
Learn more in the Grace Course section.
See the various components of The Grace Course and place an order in our web shop.