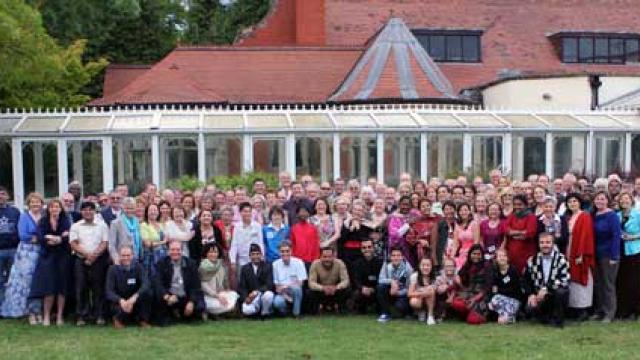 Tue 19th June 2012
Around 140 people from 24 different countries gathered in Bristol last week for Freedom In Christ Ministries International's staff conference. Countries represented were: Albania, Australia, Canada, Ethiopia, France, India, Iran, Latvia, Liberia, Malaysia, Mexico, Nepal, Netherlands, Portugal, Romania, South Africa, Spain, Sri Lanka, Switzerland, Thailand, Trinidad & Tobago, UK, USA, and Venezuela.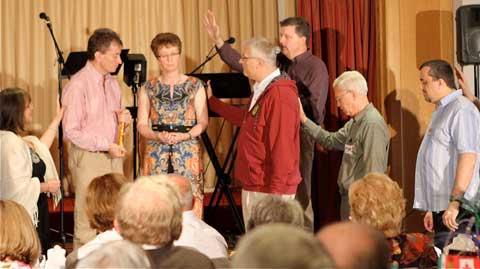 Steve & Zoë Goss were commissioned (again!). Steve is now Freedom In Christ Ministries' International Executive Director and he laid out the strategy that God seems to be giving the ministry to equip church leaders in every nation of the world.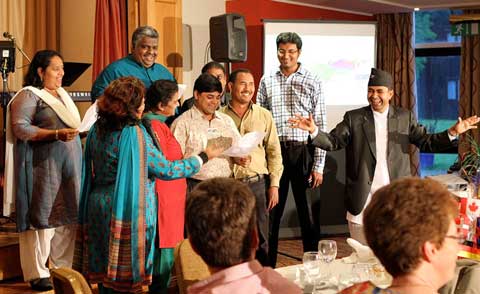 Possibly nearly as enlightening was the "FICM's Got Talent!" evening. Pictured above are representatives from India, Ethiopia, Sri Lanka and Nepal making their contribution.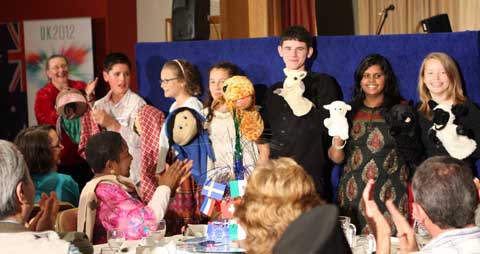 And our young people put on a great puppet performance.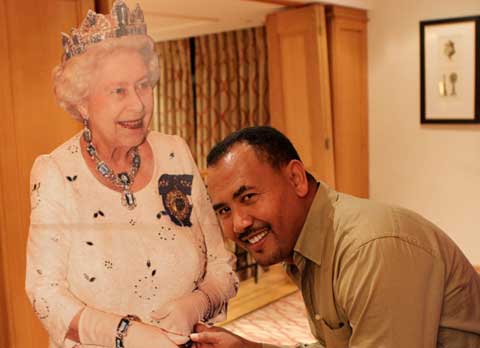 The event was held during the week of the Queen's Diamond Jubilee celebrations. Zemen Endale from Ethiopia was delighted that Her Majesty found time to put in an appearance at the conference.
The next international conference will be in 2014 in the USA and will mark the 25th anniversary of Freedom In Christ Ministries. We trust that Neil and Joanne Anderson (founders of the ministry), who sadly missed this event due to illness, will be able to join us at that time.