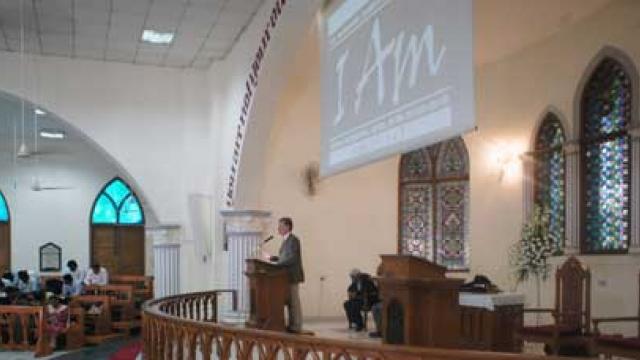 Sun 25th March 2012
Steve Goss writes: the Discipleship Course will catch on like wild fire here in India!
"Superb stuff! Very practical! 
"Today I learned that the Steps To Freedom is not just for troubled people but for everyone."
"All the church leaders need to hear this."
"I've learnt more than I ever expected. It's the most structured application of the gospel I've ever seen."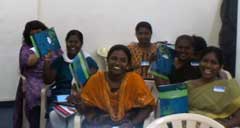 These were some of the many encouraging comments that participants at the Helping Others Find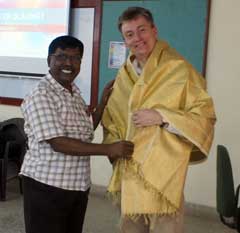 Freedom In Christ seminar in Chennai yesterday wrote down at the end. The audience was made up largely of the team from Freedom Ministries, India (our local Freedom In Christ office), and a group of counsellors who use The Steps To Freedom In Christ in their practices.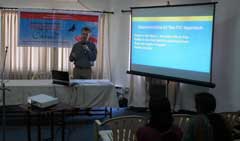 Although the FIC office in India predates the UK office, this was the first time that the Freedom In Christ Discipleship Course had been introduced to them. It was received with great enthusiasm and Isaac Manogarom, our Indian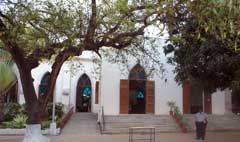 director, is now looking at the feasibility of creating an Indian version of it.
This morning I was privileged to preach to around 600 people at

Emmanuel Methodist Church. Services start earlier than in the UK due to the heat and it was fascinating to me to be in a large building which was largely open to the exterior so as to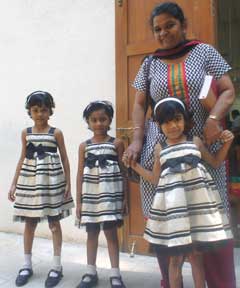 have some air movement.
Following the service a group from the church attended a special meeting in which I presented two sessions from the forthcoming Grace Course (scheduled to be published in October). I enjoyed some lively debate at the end with some of the participants on the theological implications of grace.
I have a couple more meetings today, one to look at our global strategy for e-books and the other with a board member from the Indian office, before heading home early tomorrow.
It's been excellent to connect with Isaac and Tara Manogarom again. Tara is pictured with 3 of the girls from the children's home she runs. When I was here in 2009, the home had just opened and these girls were the first to be taken in. It's lovely to see them growing up and so full of life. The home itself now has 16 girls and plans for major rebuilding.
My abiding memory will be having two separate people tell me at the meeting yesterday that they sensed that this visit marks the start of God hugely accelerating the work of FIC in India. May it be so!