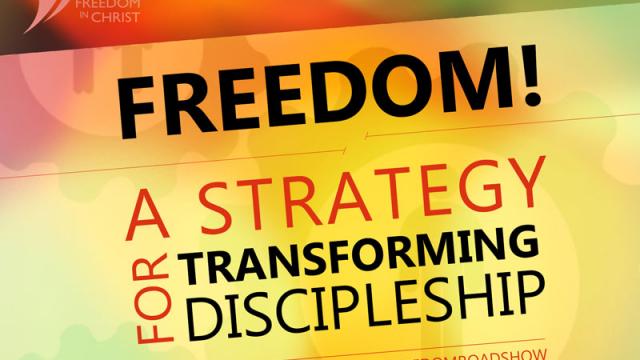 Fri 28th July 2017
There are some exciting developments afoot at Freedom In Christ UK, and what better way to share them than to embark on a nationwide tour! 
You'll find out more throughout August, but for now we wanted to start by announcing the Freedom! roadshow, and invite you to consider hosting us. The Roadshow will be made up of a series of 2 hour events right across the country. Our heart is to introduce 1,000 new leaders to our strategy for transforming discipleship, as well as outline all the exciting developments. 
Rob Davies, FIC's UK Director, says, "I think genuine, fruitful, and transformative discipleship remains the biggest challenge for the UK Church. The vision God has given me is to see 1 million followers of Jesus established free and fruitful in Him, transforming this land. We're delighted to have had such a good initial response to the Roadshow, with events confirmed in Gloucester and Leeds already. If your church could host an event, it would be a great step forward in pursuing our vision!"
We like to make hosting an FIC event as easy as possible, so we'll organise it, produce publicity and cover costs. You'll just need to provide a venue for up to 40 leaders, refreshments and to get the word out locally.
If you think you would be interested in hosting the Freedom! roadshow, please fill out this short form here.