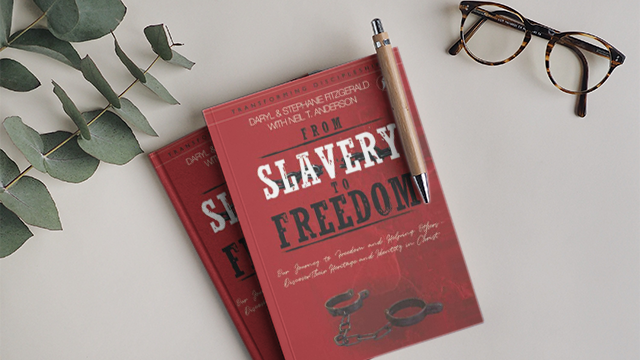 Thu 1st June 2023
As we near the 75th anniversary of Windrush, it reminds us of the painful legacy of slavery that still affects us today. The Windrush generation, named after the ship that brought them to the UK from the Caribbean in 1948, were invited to help rebuild the country after World War II. However, many of them were wrongly detained, deported, and denied access to healthcare, housing, and employment because they could not provide documentation proving their right to live in the UK. The Windrush scandal exposed the systemic racism and discrimination that still exists in the UK, and the need to address the ongoing effects of slavery and colonialism.
This month, we have taken stock of a new book written by Daryl and Stephanie Fitzgerald, From Slavery to Freedom (Transforming Discipleship), telling the story of how, although they were not born into physical slavery like their ancestors, they experienced various forms of slavery in their lives; to sin, racism, stereotyping, fear, addiction, and wrong thinking. However, through their stories, we see how they broke the shackles of mental and spiritual slavery and took hold of real, lasting freedom. They did this by acknowledging their past and present struggles, seeking help and support from others, renewing their minds with the truth of God's word, and choosing to walk in obedience to Him.
We can do the same. We can break free from mental and spiritual slavery and experience the true freedom that comes from knowing and following Jesus.
Click here if you want to find out more or to order a copy.