Freedom in Christ Marriage Retreat for Leaders
Experience a new freedom, intimacy and oneness with your spouse - then take the teaching back to your church.
Who is this for?
This special event is limited to couples involved in church leadership.
It is especially for:
• Couples who are committed to making a good marriage even better
• Couples who repeatedly struggle with the same troublesome issues
• Couples who want to learn how to encourage other married couples and take the principles back to run in their own church
Sedgebrook Hall, Chapel Brampton, Northampton
Sedgebrook Hall is a lovely four star hotel set in the quaint village of Chapel Brampton. It o
ffers excellent facilities including an immpressive health club with fully-equipped gym, hot tub, sauna and swimming pool. There's also a couple of tennis courts and a putting green.  It offers easy access from junction 16 of the M1 and is just 40 miles from both Birmingham and Luton airports.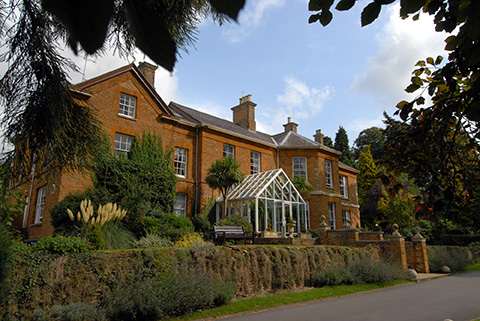 What's the format of the weekend?
You will have plenty of time together after each teaching session  to work through the marriage steps together in private. The team will be on hand if you need to ask anything or require further help.
Click here to see a sample timetable
What does it cover?
This is an opportunity for couples in leadership to fine-tune their marriage and (optionally) to be equipped to run a similar event in their own church where it works really well after the Freedom In Christ Discipleship Course.
Compassionate instruction and direction will help you make sure that Christ is right at the centre of your relationship. You will be given the opportunity to go through the Steps To Setting Your Marriage Free, a process that will help you deal with footholds of the enemy that may have held your marriage back, and then to renew your marriage vows. There will be time and space for each couple to work privately and confidentially, prompted by the Holy Spirit. It's a life-changing experience!
Topics covered include:
• Establishing God's priority for marriage
• Balancing rights and responsibilities
• Releasing old hurts
• Breaking cycles of abuse
• Breaking sexual bondage
• Unmasking Satan's deception
By going through the material, you will also be equipped to run retreats for people in your church who have already been through The Freedom In Christ Discipleship Course.
Please note: It is essential that, before the retreat, you have been through the basic Freedom In Christ teaching (by going through the FIC Discipleship Course or reading the corresponding books) and that you have both been through the Steps To Freedom In Christ ministry process in an indvidual appointment.
We also recommend that, before the conference, you read Setting Your Marriage Free by Neil Anderson.
Comments from previous participants:
...This was a breakthrough for our marriage. We have been married as singles for 23 years. Today we have Christ in our marriage and great hope for the future...
 ...The conference is excellent. It addresses issues that destroy our marriages and then challenges us to deal honestly with each one...
 ...I have tried all kinds of counselling but this process dealt directly with the source of our conflict and brought a life-changing transformation...
 ...Yes, it was difficult. Through honest and vulnerable discussion, the Lord led us through problems, anguish, hurts, fears, all the way to forgiveness, resolution, love and commitment...
 ...This broke the strongholds in our marriage and allowed us to continue in ministry...
 ...This was my last resort, and I was so apprehensive. But this real, honest, heartfelt, truthful, godly way softened my heart, gave me back my hope, and a desire to truly love my husband...