You are here
Keys for Health & Wholeness - Solihull
WEST MIDLANDS, 16 November 2018 to 17 November 2018
This event is designed to equip you with a clear, straightforward understanding of the Biblical principles for wholeness, health and healing. It will help you live a fruitful, whole life by embracing God's guidelines for good health and will give you practical tools for helping yourself and others.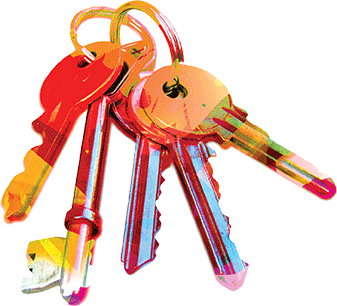 We will look at health and wholeness from a medical perspective seated firmly within a Biblical worldview. This means that we will not just consider the physical body but will consider your whole being (body, soul and spirit) as well as the potential effects of the unseen spiritual world on health and wholeness.
You will learn keys to help you resolve health issues that you do not need to put up with and discover how to live well despite the limitations of your physical body.
We will consider questions such as:
what can I do practically to be as healthy as possible?
how do spiritual issues affect physical health?
under what circumstances can we expect to see supernatural healing today?
This conference is for any Christian who has an interest in understanding health issues from a Biblical perspective. It will also bring useful insights to church leaders and Christian health professionals into how to help those in their care find wholeness.
To view or download our publicity leaflet click here - feel free to print it out and distribute it.
Speakers: Steve Goss, Mary Wren and Ify Monye
Cost: £40 per person
Venue website: Jubilee Church Solihull
Coffee and registration from 7pm on Friday evening. Tea and coffee provided throughout the event, but please make provision for your own lunch on Saturday.
The church is located above the shopping centre, you will find the main door in the row of shops next to the Games Workshop store.
Disabled access
The building has a lift. There is limited disabled parking. Please call the church office to arrange if required on 0121 285 6200.
Transport
The church is approximately 15 minutes walk from Solihull station
Parking: The nearest car park is Lode Lane (B91 3AB) - 5 minutes walk
Park & Ride: Monkspath Hall Road (B91 3LU) - Saturdays 9am-6pm
Solihull College (B91 1SB) - Saturday 8am-7pm (free every 15 mins)
Fri 16 November 2018 19:00 to Sat 17 November 2018 16:30
Jubilee Church




Jago House (second floor)


692 Warwick Road


Solihull

,

B91 3DX




United Kingdom
Friday: Coffee and registration from 7pm, first session 7.30pm. Saturday: welcome and worship 9.15am. Tea and coffee provided throughout the event, but please make provision for your own lunch on Saturday.
For a printer-friendly version of this page click here.